Take the end of the ribbon (I usually start in the middle of the tree), pinch the end together, and stick it in. I use my hands to feel around inside the tree for a good spot for the ribbon to stick. If the outward branches seem to "support" the ribbon, you don't have to worry as much about securing the inside end to an actual branch. Meshy ribbon will usually just stick to the inside needles while more satiny/smooth ribbon may be to be secured a little more by bending an inside branch to pinch the end. Once the tail is secured, billow the ribbon out, kind of at a diagonal and bring the center in to secure the middle of the ribbon inside the tree. This should form one billowed tuft.
A few tips (this will make all the difference) – you don't want the ribbon tuft to be pulled tight against the branches. You don't want to see a taut wrinkle. When you are billowing, try to clear the outside branches into a big loop, but not so much that it sags. Also, when you are creating your loop, kind of push the ribbon upwards (as though you are almost pinching it back to the first secured end) instead of pulling it downwards. You can even turn it slightly sideways and have it "sit" on its side, on a branch.
Reading: christmas tree decoration ideas using ribbon
You don't want a huge loop with the second being tiny, but they don't have to be exactly the same size. Repeat all over the tree and don't neglect the top. Full admission, I try to get back around the sides of the tree and if you do have some ribbon in the back, it can help look like it's decorated if there are any gaps. But, it isn't necessary, especially if you are trying to work with less ribbon. When you are fluffing, make sure you fluff the back really well; I continue to fluff as I go along.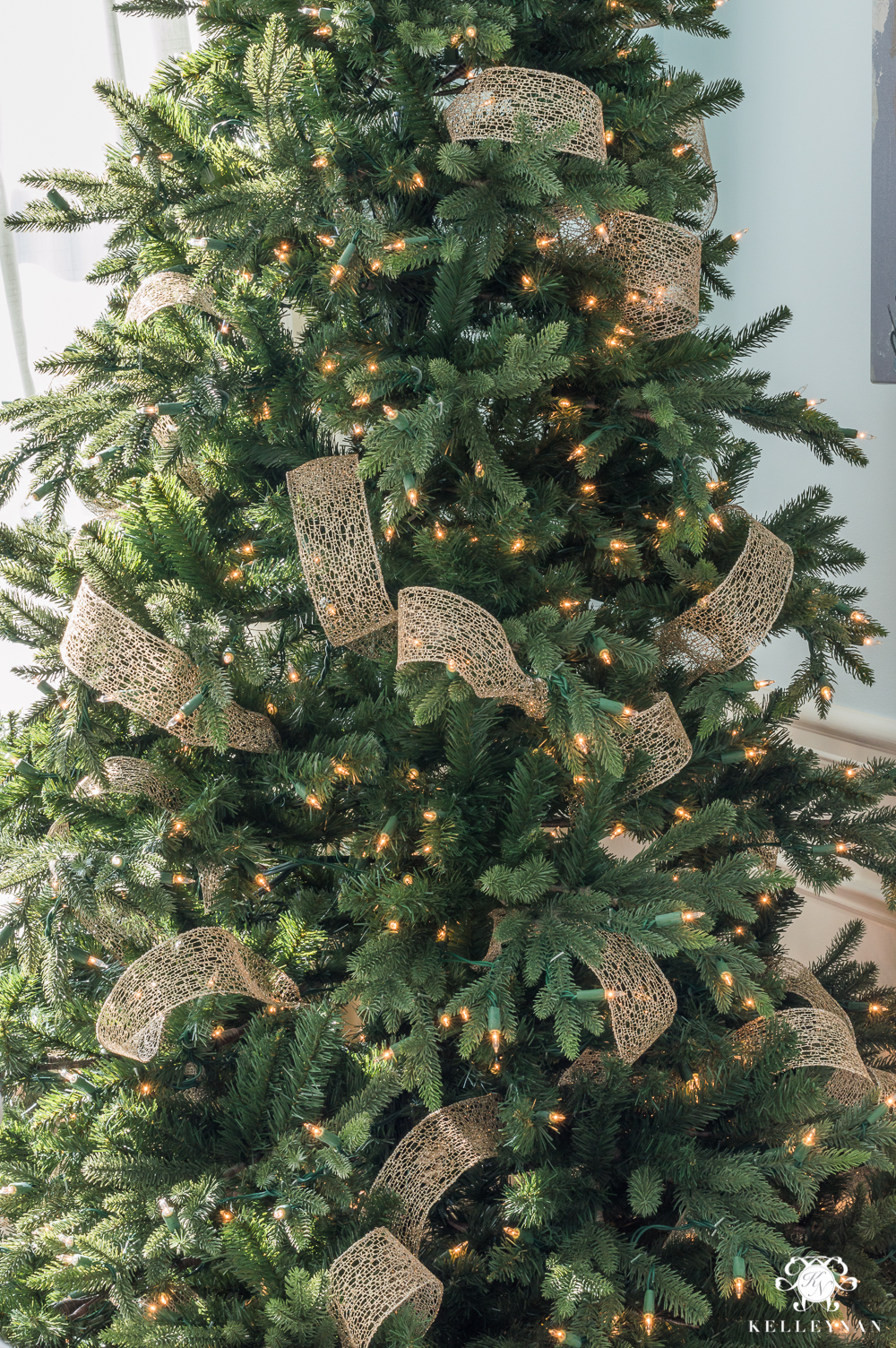 For some ribbon — usually extra wide or extra narrow — I will cut the strip shorter (about 1-1.5′) only do one tuft instead of two. If your ribbon is difficult to work with, you can try this technique; see the image below for the result of using single "tufts".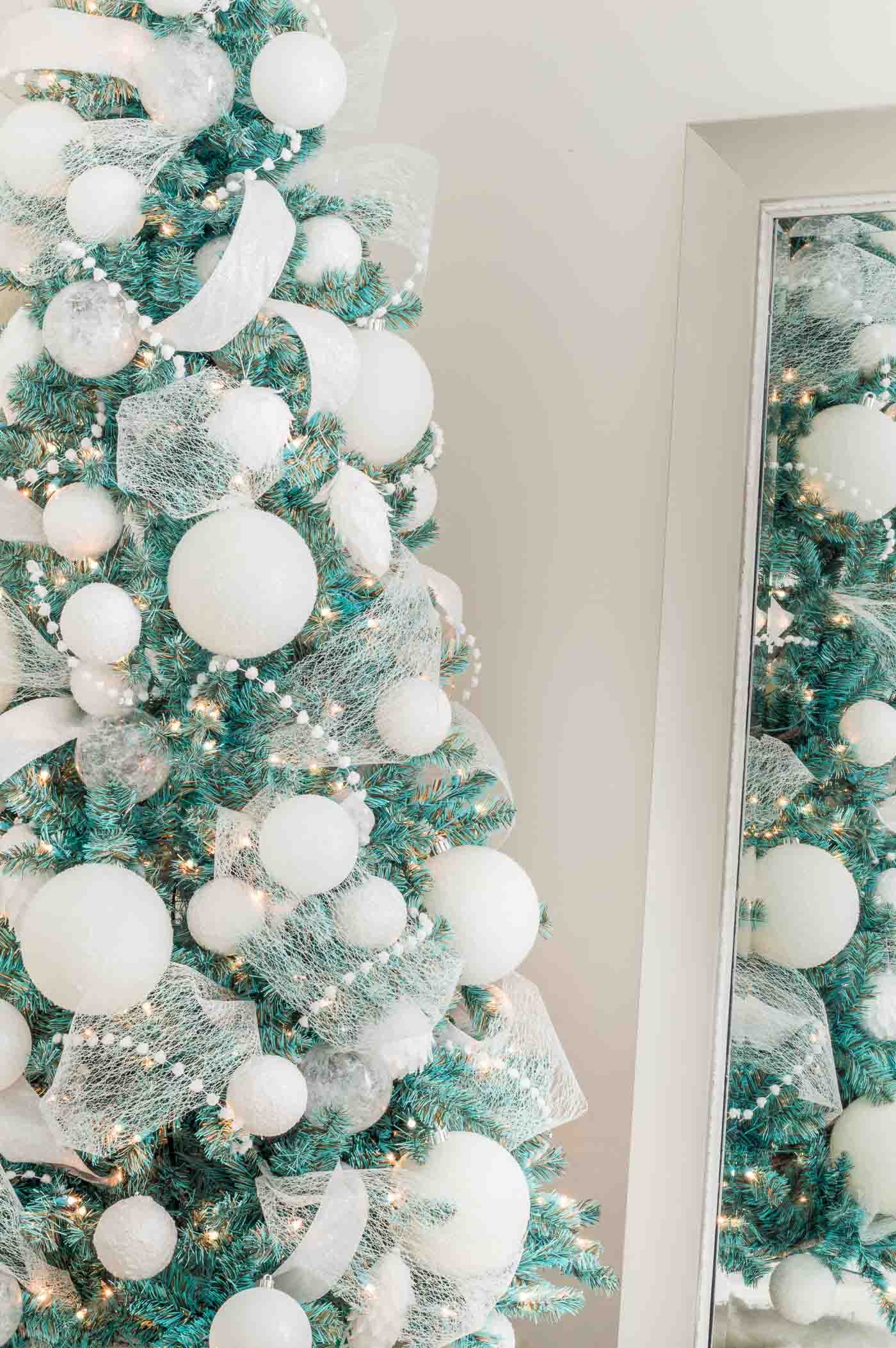 STEP 3: ADD MORE CHRISTMAS TREE RIBBON & REPEAT
Use the same methods you used in the first round of ribbon, creating billowy (but likely smaller) loops, pushing upwards to create smooth, loose tufts. Don't worry if you can see some tails and places where you pinch on the inside. We'll cover those up later 😉
View more: What Austin voters may not know about Proposition B this special election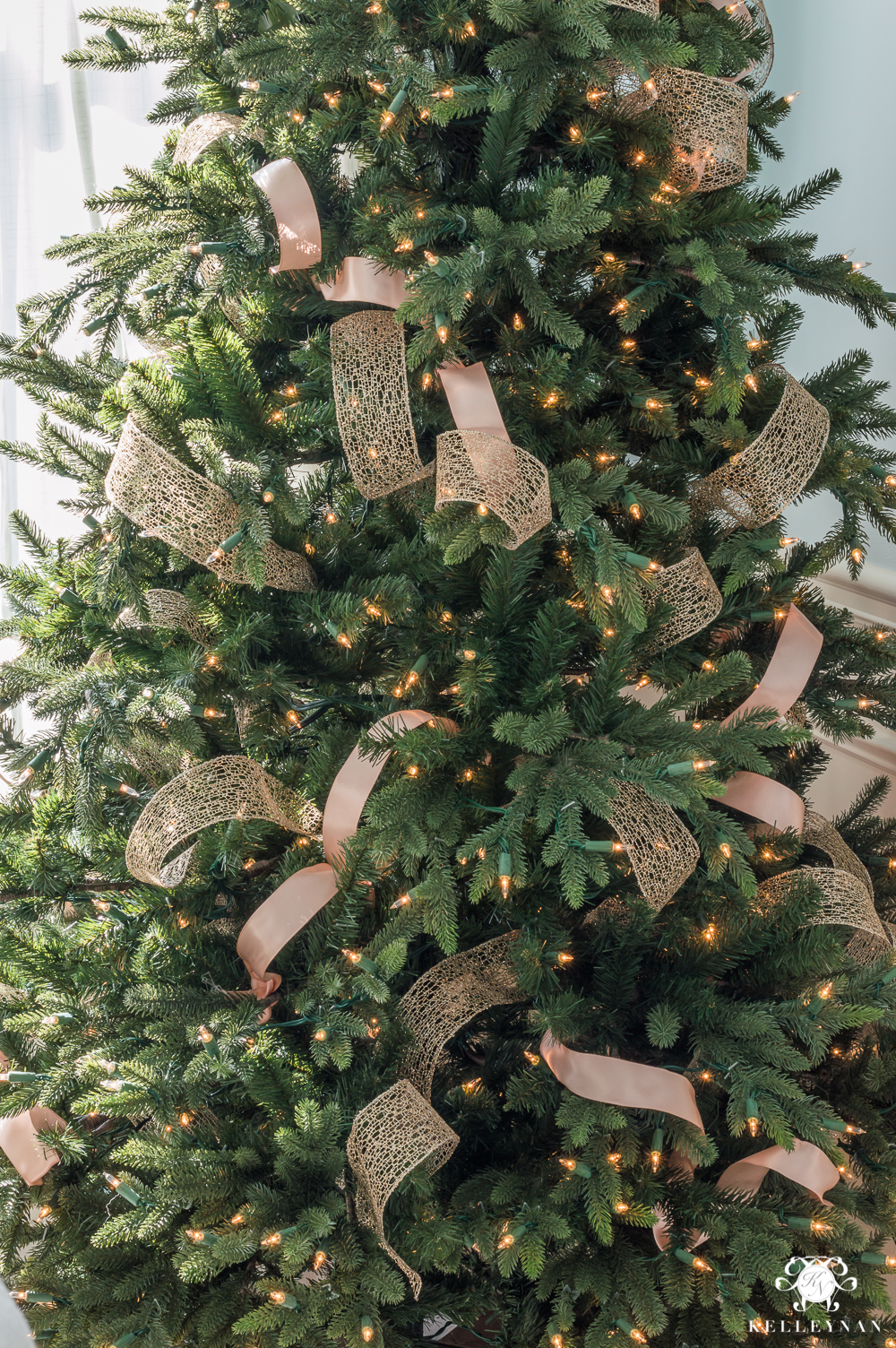 Repeat with each type of ribbon. One of my favorite things to do (which helps you with a thinner ribbon), is to layer two ribbons on top of each other and treat them as one strip. When they are in place, you can pull one to the side slightly to reveal the underneath. I started with a more vibrant green but ended up removing it – you'll see why a little further down.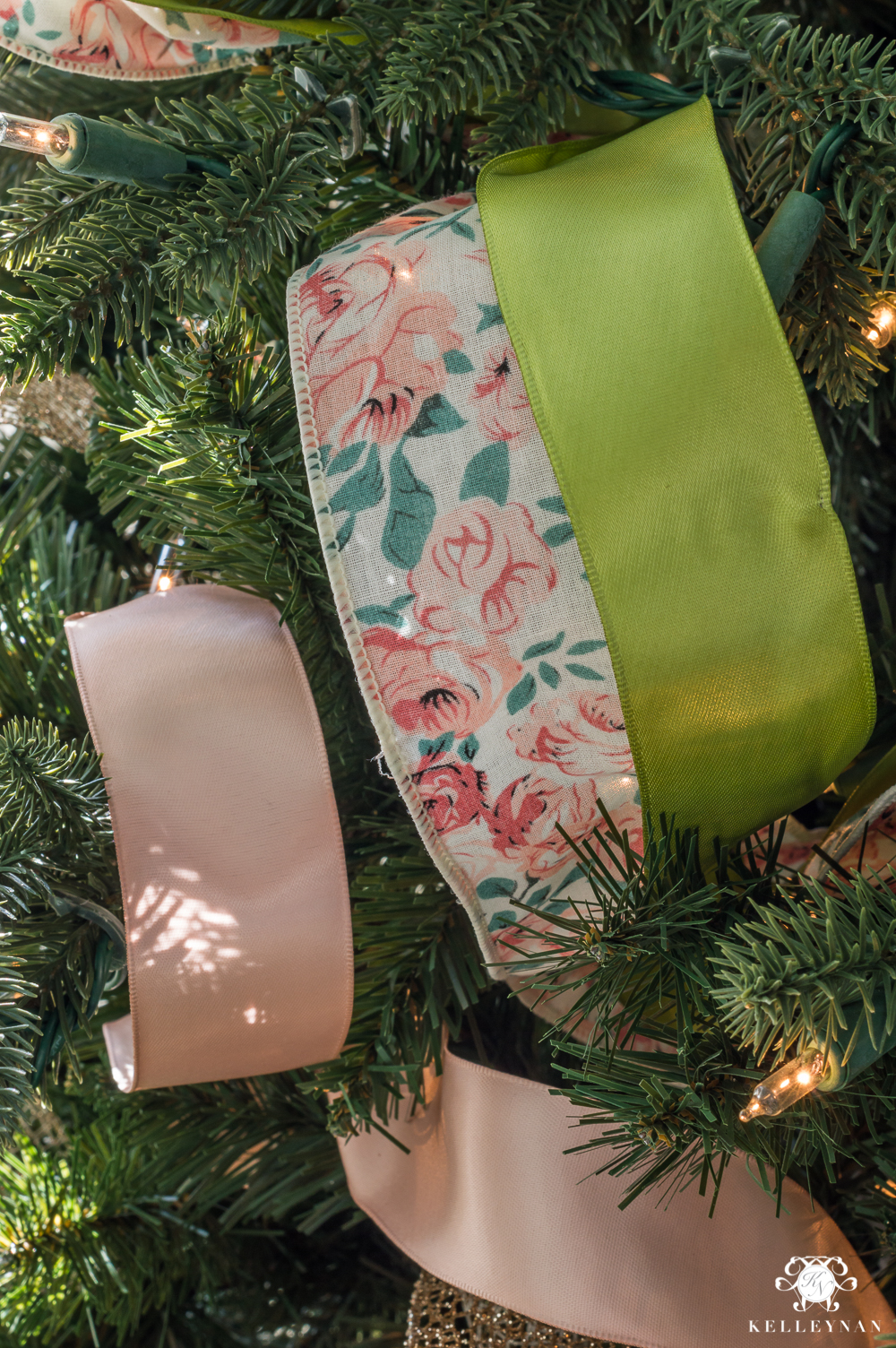 If I have a more busy/patterned ribbon, I add that last and in smaller quantities. I like it to be a little more subtle and usually, the patterned ribbon is fabric, in the regular ribbon section, and is more expensive than regular Christmas tree ribbon for just a few yards. The spools are usually much shorter too. I believe I used three spools of 4 yards each of the floral ribbon. You may notice that some of my floral fabric loops aren't as deep. If you have to pinch it in between the surface branches, we can cover that up, too. Just try to go deeper where you can.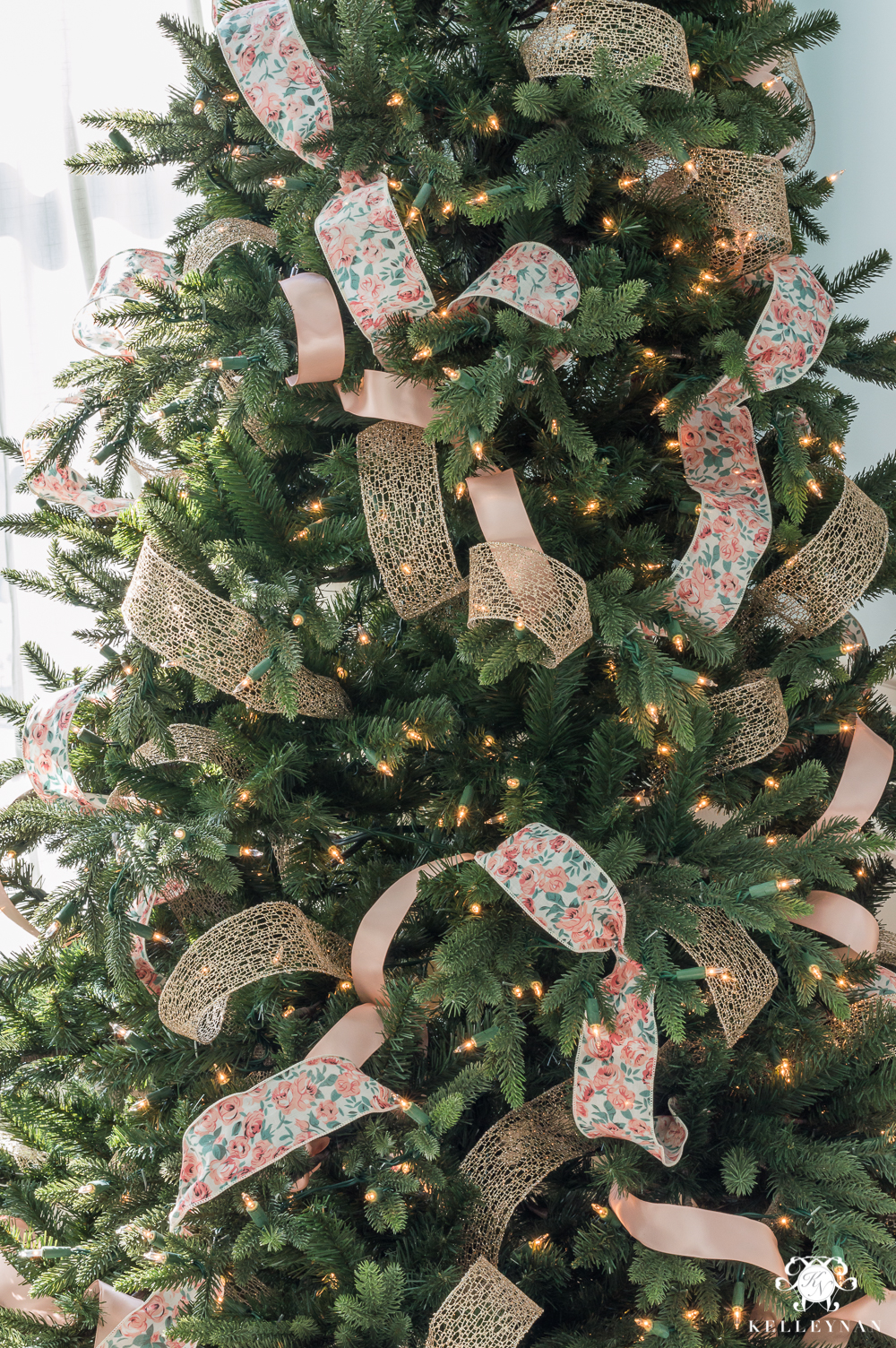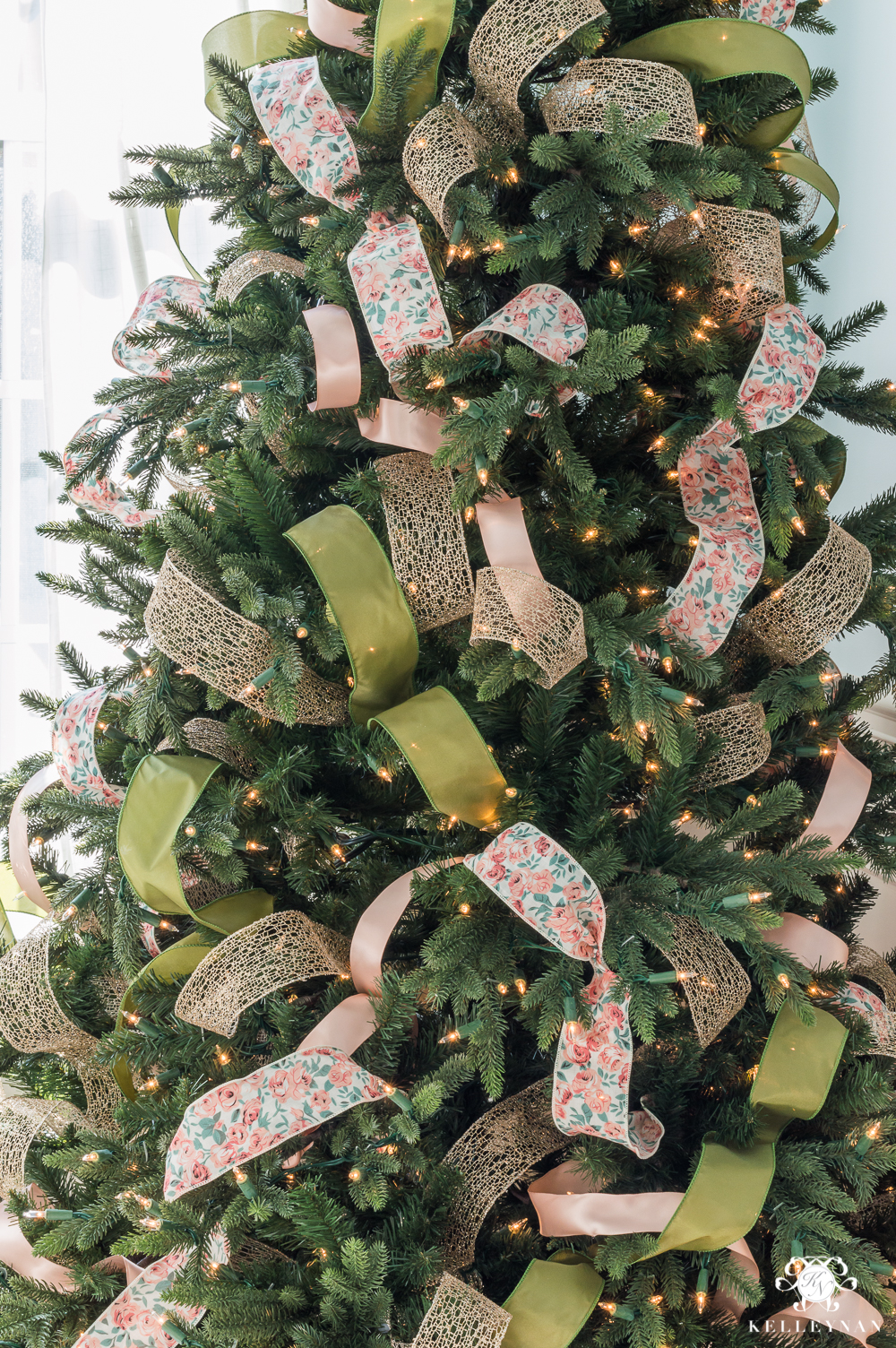 Lastly, I added a thick green ribbon, surveyed the tree, and ultimately added a few more pieces of the original gold. I used four types of ribbon total — by no means do you have to use four types, but at least two will keep things interesting.
STEP 4: BRING IN THE BIGGEST EMBELLISHMENTS
If the stem is too long, you can cut it to be a bit shorter. I bury the big items and nestle them in the branches, closer to the tree base. I like to fill in open spaces but also, don't be scared to cover a little ribbon. You may need to adjust some ribbon tufts as you incorporate your big pieces. You can also use a couple different techniques; I use both in this tree. You can cluster a few like items together for an impact (think three red balls together all over), or, spread everything out evenly. I spread the snowball blooms out evenly.
Related: Christmas Tree Crafts for Kids | WTBBLUE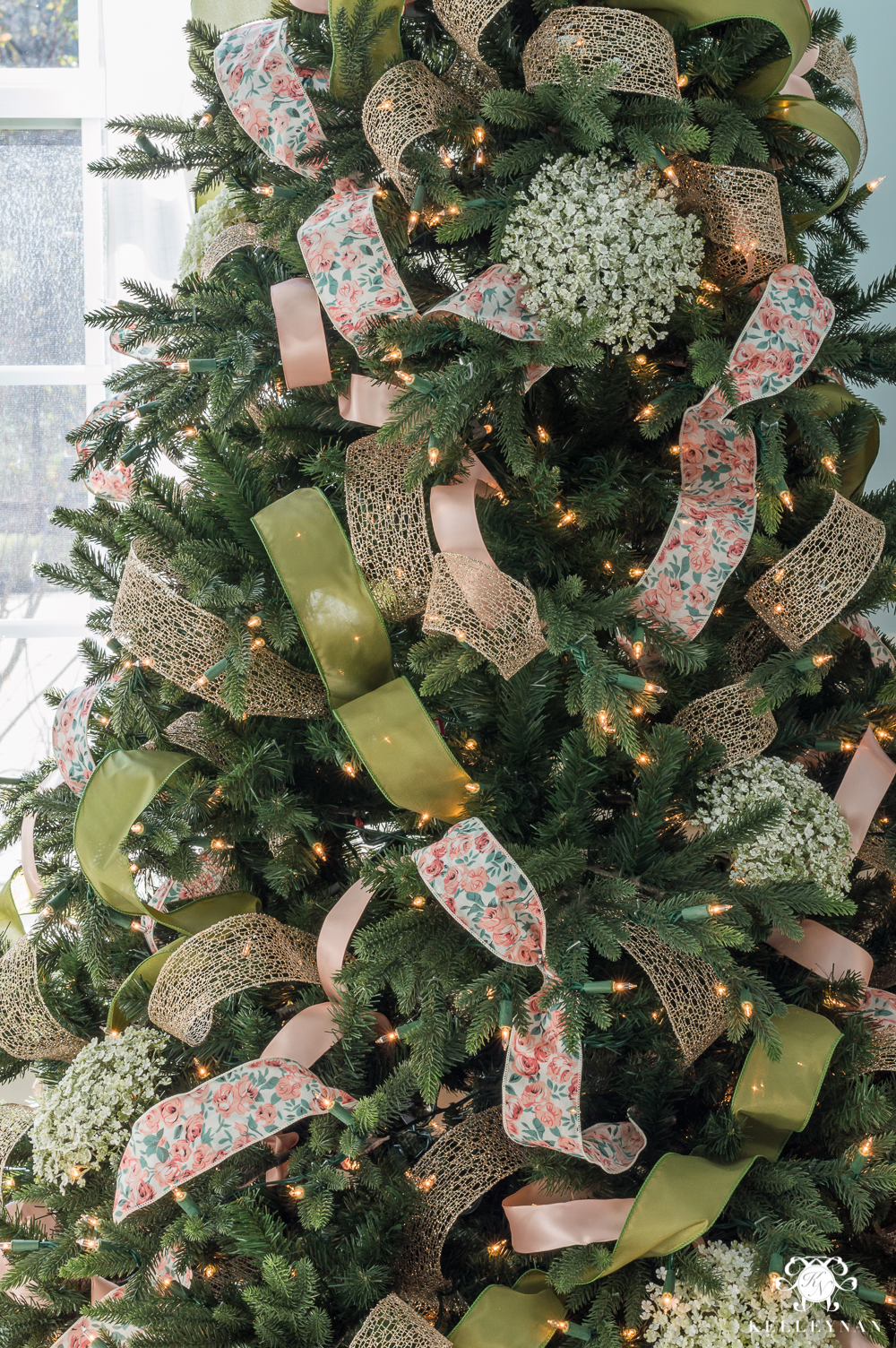 STEP 5: ADD FILLER
Ok, back to the tutorial! See how full it's looking? And we haven't even added the actual ornaments! At this point, I went ahead and added the ornaments. No rhyme or reason, just random and all over. Again, if the ornaments are your biggest statement, you may not have huge floral stems and ornaments may immediately follow the ribbon portion. I nestle heavier ornaments inside on more sturdy limbs and lighter ornaments further out on smaller limbs. Some people only use big ornaments at the bottom and smaller on top but I like to mix all over. I also have more special, intricate ornaments that I mix with regular filler balls.
I also wedged pinecones in, perfect for the meadow tree (or most any Christmas tree 😉 ). These were really easy to use- even easier than actual hanging ornaments. They are a really inexpensive addition but as a caveat, if you use too many, it will take away from the luminance of the tree.
I also use ornaments to help cover those spots. See how everything is disguising the ribbon tucks?