Thanks, CJ, I'll see you around. *explosion* Later, Smoke. Things has changed around here! I don't feel too good… Ow! AH Man, this new Minecraft update is very strange; not gonna lie! *wild big smoke appears* *grabs diamond sword* Big smoke: You picked the wrong house, fool!
RADAL: oh shit- chill, chill- Carl: AAH! *Carl is dead* CJ… you okay, man? nah Like it says in the book, we are blessed and cursed. *small laugh* C'mon, let's bounce. Okay. WHAT DID YOU SAY TO ME YOU LITTLE SHIT! *laughing while talking* what the fu- I've missed you these five years, man – they gonna be real happy to see you.
*wild sister appears* ( ͡° ͜ʖ ͡°) Niko: Big Titties. ( ͡° ͜ʖ ͡°) *drinks milk intensifies* things has chang- Nigga, what the fuck? sorry man, I missed my sister And where the fuck you think you're going? What? Get out of my face. I'm going to see Cesar. *Picardia Face* The fuck is this?! Let me show you, running man! Tony's buried over there. Little Devil over there, And Big Devil over there! (using dildo) Man, it's just crazy – everybody blasts on fools first, then asks questions second! (Picardia Face is still happy…) This fuckin guy, man! he is the only round thing in the whole grove street, And he is loving it man…*small laugh* Ryder: Ballas! Drive by! Incoming! radal: OH NO, THE GODDAMN CREEPERS! Oh, motherfucker! let's go to the shopping center! CJ, watch your back 'round here, man.
*Sweet gets hit* Oh my god, what the fuck is happening here, man! *radal laughs on his edit* trash can: Sup bitchez GOD DAMN IT!! *screaming* *boom* Good ebeining 🙂 *small laugh* Picardia Face: and get yourself some colors, fool. And a haircut – it's embarrassing to be seen with you! Yeah… Haircut man, look at your head, what the fuck- *Diamond Ore appears* Kid: DIAMOND!! OOOOOOOOOOOOOH!!! *edits Carl in* Oh my god! what is this? diamond? *Diamond Ore is broken like a Cardboard Box* It is gone… *small laugh* GODDAMN IT Man, what the hell is this noise? *Wild Chicken Appears* *radal gets scared* What the fuck- No, go away from me! what the hell is this? random pedestrian: OH MY GOD! *epic fight* AH AH WHAT THE FUCK MAN!! RYDER (Picardia Face), YOUR CHICKEN IS ATTACKING ME! DIE YOU GODDAMN BIRD MAN!! *John Wick Appears* What the hell is this? John wick: you just got a mass son of a bitch huh? Oh Damn Boy! *Mission Passed* *John Wick pulls out Pistol* Check This out! Shit.
*Truck with Textures of Notch* What the hell? Big Smoke: I'm talking about the choices- Picardia Face: Hey, show me how they drive on the East Coast, homie! Sure, man! *Chicken is still angry* Look at it, man! Ryder, your dog has kind of illness or something. *car crashes for no reason* Hey, wait up. Ooh, look at this car man, goddamnit. did you make it on creative mode or something? Alright man, let's put some music. Radio Los Santos: where we play real shit that West Coast heat, baby: check it out! *C418 – Minecraft* What did I expect to be honest? look at this tires, man.
What the fuck? GOD DAMN IT Sweet : Thanks for the view, CJ! Ah, you're welcome. Sweet: CJ, You Asshole! Oh my god, who do we have here? Hello, homies! Use your motherfucking eyes next time! What?! *kermit fucking dies* *radal laughs* Goodbye! OMG, he's- he's sucking he's own tit, WTF- *Picardia Face Smoking* Uhhh… Ryder, there is a flying joint man! *Carl Punches Picardia Face* Drugged Picardia Face: Gyeaaahhh, C… J… Radal: Look at this fucking guy man. *picardia face's dog is coming* Who has all the straps, huh? I don't know man, you mother- Oh wait a minute, Be quiet man, the chicken is listening to us! *laughs* OH SHIT! They heard us! *Picardia Face trying to get Carl smoking* Let's go! *Chicken is chasing Carl* *panics* go away from me, man! Aaaah, that was close! *Chicken is still chasing* *Chicken drags Carl out from the Truck* Raise up, Lil' bitch! OH SHIT! AAAAH, GODDAMN IT!! RYDER, YOUR CHICKEN IS FUCKING CRAZY!! *John Wick Appears* JOHN WICK, HELP ME! *John Wick and Chicken fight each other* john wick: Cmon; you want a piece, I know it! Man, this guy is useless.
*john wick gets hit* chicken: Omae wa (You are) *John Wick dies* OH SHIT! RYDER, YOUR DOG KILLED JOHN WICK! Picardia Face: Ey, CJ, you ain't punking us all again, are you? Brother, your dog killed Keanu Reeves; what should I do? *TryHardNinja – Revenge (Bass Boosted)* Ped: Oh my god! *Ped falls into Blue Hell* Oh look at this a paperplane- This is the spot – National Guard Depot. Oh, what the fuck, man; whats kind of Minecraft Role-Playing Server? Let's sneak this shit, brother. Ah goddamnit, it is so dark here, let me put a torch. *Places Streetlight* *laughs* perfect, now there will spawn no zombie. Hello, do you like torch? *Groan* *Guard gets killed* Let's go, man! Picardia Face: Nice job, CJ! thought that was a suicide mission for sure! You're welcome! Die, bi- *Picardia Face accidentally hits Carl* GODDAMN IT, RYDER! *multiple kills* Goodbye! Picardia Face: I'll watch our backs while you use the forklift to collect the crates. The crates? Man, I am collecting the fucking Diamond, (Ore) Brother! *Puts Diamond Ore inside** They got more crates outside, CJ! those are diamond blocks.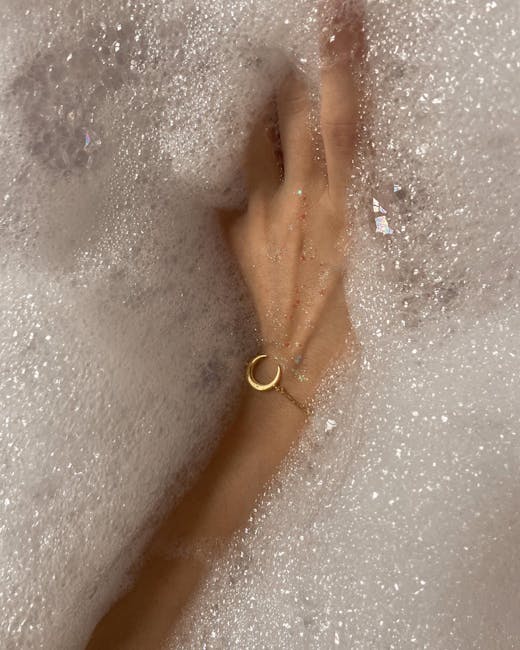 (They're Diamond Ore) Big smoke: Carl, you look a little thin, man, you gotta be hungry, man! Brother, I look bigger than you Picardia Face: TACOS! Tacos? Big Smoke: Chicken! Man, if I look at Ryder, I wants to eat an M&Ms to be honest. *laughs* Stay outta here, CJ! *bouncing car* What the fuck? Are you okay, man? *explosion* I guess they're not… Die! *Balla Falls into Blue Hell* Oh my god, this guy went to the nether, man! Picardia Face: I'M WARNING YOU, MOTHERFUCKER! *Enters car* Man this M&M (Picardia Face) have such attitude; I cannot belive it, man. John wick: not enough horny men around this part of town. I will pretend that I did not see this. Hello! Cashier: Oh, What would you like? Diamond Block (Ore) Please! *eats Diamond Ore* *Picardia Face holding Bow* Oh my god, Look at this bow, man. Picardia Face: Give up the money! Cashier: Ryder, not this again! No one else is that small! *holds laughter* Well, I mean he is kinda right.
*Holds Bow* OH SHIT! Picardia Face: Shit! Run man, this guy is crazy! Hostile Cashier: This Pizza Parlor is no push over! OH MY GOD! You will never get my Diamond Block, (Ore) you goblin! AAAAH, CHILL OUT MAN! *runs over Hostile Cashier* You hear this on the radio? Yeah! hehe I did 😀 *C418 – Minecraft (Earrape)* Picardia Face: Hey, B Dup is only a couple of blocks away! hmhmhm block Get in man! Timecard: Later… Creeper: Dog, I got quality shit right here! Kermit: Holy fuck, I got fucked up last night! *GASPS* Kermit! WHAT THE FUCK ARE YOU DOING WITH MY FRIEND?! *creeper charging* *Carl shoots Creeper* Another frog life saved! *2 minutes earlier* Picardia Face: Ey! Grab hold of that bat over there! OOOOOOH Let's go M&M! (Picardia Face) *rides Shopping Cart* what are we doing? Picardia Face: Oo-ee! Man, you can smell a crack den in a mile away! Sorry I farted man.
Picardia Face: Good afternoon, Balla dope pushers! Grove Street OG's come to do damage! *Female Steve Sucks Dick* Creeper: Fuck them Grove Street fools! Grove Street's going down! radal: OH MY GOD! DIE ASSHOLE! *radal gets beaten* AH! M&M (Picardia Face) HELP ME! this guy is killing me! M&M (Picardia Face)!! HELP ME!!! *kills creeper* Thanks for your help brother! Picardia Face: Don't block me, homie! *hits ryder* Picardia Face: AH MOTHERFUCKER! *pop* Now that the base ain't getting pushed up in their faces… *Carl Attacks Picardia Face with WWE Move* Picardia Face: Later homie. Goodbye. *laugh* Speak. Sweet: I thought you was representing! What?! Sweet: Go get yourself some greens! Go get yourself some greens? *thinks* Just give me a second Big Smoke: *laugh* Sweet: *laugh* Yeah.
Hello, I'm green! Hey! Kermit, look at me! I'm green like you man! The fuck is that? *kicks out of car* *dies for no reason* Oh damn, he died *laugh* Ey, waddup man, do you have some green stuff? Heh, if you know what I mean. *gives Wheat* *gives Diamond* Thanks brother. *smokes bong* I'm gonna explode that goddamn chicken; where is it? *Chicken super jumps* It is gone. Ryder, your chicken is broken! *Carl tries Creeper dancing with C418's Minecraft in the background* Yes! Goddamn it, nice song, brother! This is my jam. Female Steve: Are you kidding me? N- no… What kidding, what kidding; this is the best song ever, shut the fuck up! Female Steve: Get a life, loser! *explodes* *Mission Failed* you too! Orange 12: That shit looks painful! Well, what now? *C418 – Minecraft continues playing* *laugh* he is still dancing Sweet: Keep that shit off our streets! Man, I think is from another game or something, man…
Are you sure you are from Minecraft?! (at least he's from ROBLOX) *kermits talking* Ey kermit! Kermit (VRChat): I'm going to Kermit Suicide! *kermits falls* *kermit dies* KERMIT!!! *SWAT Police Attack* SWAT Police Offcier: Go go go! TAKE MY DIAMOND BLOCK! (Ore) *explodes* *falls* I'M GA- *shoots* *sends him to the ceiling* Oh my god! *Police chases Carl* OH NO! THE LEGO POLICE! GODDAMN IT! GO AWAY FROM ME! OH MY GOD, THEY'RE EVERYWHERE MAN! Surprise, homeboy! Carl: Holy shit! Radal: WHAT THE FUCK IS THIS? Oh my god. *Breaks a Wolf and Ocelot Mating Billboard* Big Smoke: Shit! That's gonna be a hell of a story to tell when we passin' the blunt! Sweet : Man, that was some serious shit! Woo! Picardia Face: Fuck this! I mean he is still giving the thumbs up! He is still in a great mood.
*explodes* Picardia Face: We gotta get outta here! *Big explosions*.