Hacker vs Troll Wow, noice house you got there. Ooo, he got a cave in his backyard. He should be really careful not to fall in. Oh, you just playing with TNT. Ya, that's not a toy people should play with. NEVER PLAY WITH TNT KIDS! Hey, you're ruining your cave! Eh, do whatever you like I guess… It's your house. ooo yassssssssssssss I liek dat cooooooollllll Wait for what? HE'S A SPY! Oh, hoi there sir. Oh, it's YOUR HOUSE. Wait… Oh no! RUN! That guy placed TNT in your cave! Ahh! I forgot, no one in the video can read/hear the captions! THE SPY IS EVIL!!! Poor house. R.I.P House – to 2015. help me mum stole me car!!! Ya, I uh… Tried to tell you. Just look down. MEANIE SPY! Is this sarcasm? Ok, I get it.
You miss your house. Stop the sarcasm, please. WOAH. IS THIS THE SAVIOR THAT FELL FROM THE HEAVENS? YA! TELL THE MEANIE HIS LESSON, MR. SAVIOR THAT FELL FROM THE HEAVENS! No you guys aren't, dumb meanie spy! Mr. Savior? TEACH THE MEANIE HIS LESSON, SAVIOR! Wait, trolling? You guys are BOTH BAD? I don't know who's side I am on now… Don't look at me! Not even the caption creator of this video knows, Mr. Guy that fell from the sky! Oh no.
This is going to be a trolling war. R.I.P players on that server! Ok, who cares about the war now? This just became EPIC! I'ma grab my popcorn and pop. Wait, is this just a staring competition? Pfft, I can beat anyone at that! Dirt coming out of no where. Yep, that's COMPLETELY NORMAL. Ya, um, I don't know what just happened either. Hacker vs. Troll
Made by Orepros
Give a 'like' and subscribe to this awesome channel! 😀
Captions by Sonica (Who apparently is bad at comedy and made most of the caption jokes) and Dotty (Who helped edit and added a few other jokes). Fishing! I love fishing! What's wrong, Mr. Fisher? Oh, that's sad. You should maybe get another job! Like… mining? Ya, go for a mining job. Yes, yes I do Mr. Guy with a mask. Oki, have fun with that. Does Mean Spy have a plan? Then, Mr. Fisher is chill as ice, instead of water. Oh, he's a hacker. I'll call him Mr. Hacker for now on. HE CAN WALK ON WATER! NEAT! Um, Mr.
Fisher, can't you see that it's a person, not a fish? See, there's nothing even on the hook! Wait, nevermind. Wait, where's the water!? Mr. Fisher, are you alright? Yep, he's mad. Nope, this ain't a fake joke that's funny. This is a real joke of pain. Wow, Mr. Hacker, that was quite rude! No it wasn't! Oh golly, this might be worse.
It's going to be worse Mr. Hacker! You don't know what will happen when Mean Spy- I'll call him Troll now on- becomes mischievous! Meanwhile… His plan was to dig? How lame! Wait, there's diamond blocks!? How come when I dig dirt I only get dirt!? I wonder what is in that chest… WOAH, HE IS RICH!? I feel lame now. ;-; Where is he going? Well, now I know where to become rich! Done what? Done packing up? Wait, it wasn't YOUR house AGAIN!? What are you doing now, Troll and Mr. Hacker? Uh, oh… Um, sir, someone stole your stuff! I told you… You maybe made the chest too obvious… Someone with a troll face and another with a mask took it.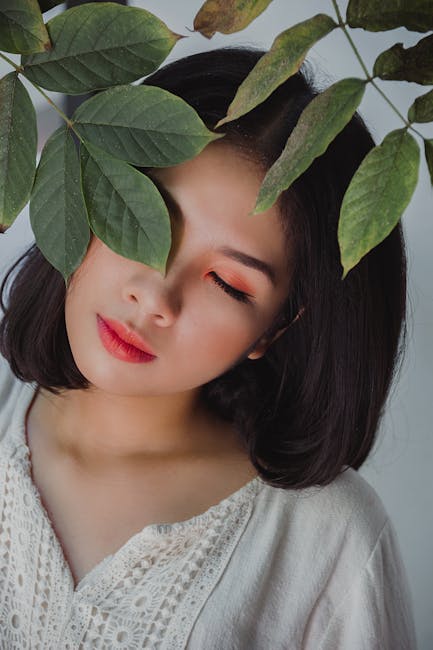 They are outside your window… Evil… Alright what? Even? You mean… THERE'S MORE THAT'S GOING TO HAPPEN? Wait, what? Woah, this guy better than mental math at me! Or, was it mental… Nah, I think it's even. Don't make Mr. Hacker mad! Actually on page 123, it clearly states- You know what? I am just suppose to type the captions of what you guys are saying instead of typing my own thoughts, ok? This is YOUR problem! No, you guys are wasting MY time! Wait, I decided to do this… And this is fun. I like watching this happen! Well, I like to- Wait, you are asking Mr. Hacker. Ok, I'll do now… That's lame and weird. Back to topic! DON'T. Warned ya: Don't make Mr. Hacker mad! No, you need chill with your numbers. Finally, getting back to the story (and more horrible comedy from me).
And finally back to the competition- Oh, I forgot it was an evil competition… I don't know either to agree or disagree… Eh. You guys aren't counting me in, right? Ah! Where is the light switch!? Oh dear. A guy with a mask and another with a troll face is causing this. Guys? Did you fall asleep and disappear? Hello? So, it was YOU: Meanie Spy! But, how did you get in there? Isn't there a barrier? Oh, I see you Mr. Hacker! Oh no. OH NO. OH GOLLY! Poor people! They worked so hard building homes… Where is the staff when you need them!? HOLY- This isn't going to end well… 3, 2, 1… BOOM! Did I fall unconscious, or did the camera explode too? Meanwhile…
Oh, hello Mr. Villager! Hello other Villagers! No one is safe. Everyone is! Yet, there is no way to run/hide! What- Sigh. The villagers and their emeralds. WHAT THE HECK DO MEAN YOU DON'T CARE!? Welp, villagers are silly to keep their emeralds obvious. WOAH, THEY ARE RICH! And now it's all gone… And now there is chaos. Well, it is happening. It will get worse since you said it. Wait, you guys have been SCAMMING us!? Welp, now they're dead. Oh well. Darkness… What do you mean? WHAT. W H A T . WHY ARE THEY PEACEFUL ALL OF A SUDDEN!? I don't get it. Well, have fun? What are you doing? Wait for what? Later… He is throwing all those ores away? Why not just keep them? What's so funny? I only see one.
You can't get a half of a diamond in vanilla Minecraft… Wait, is he using the diamond items from earlier? Yeah, I want to see them, too! WOAH. He tricked him! (Well, Mr. Hacker was dumb enough to give them to him.) Well, yes you did lift not one but all your fingers in order to type a message. It's rekt not destroyed. Learn to be cool. Oh dang, he made Mr. Hacker mad! Welp, rip Troll. Mr. Hacker wins. Literally, this guy has hacks. How can you beat him- The staff isn't on first of all! Into the forest we go. Rip Troll 2015 – 2015. Um, Mr. Hacker. That's an admin. I guess you lose now. They meet again. He can just make multiple accounts you know. GUILTY! Did he leave or? Oh my gosh- Troll wins. Wise words of the day: These comments helped make this video possible. Enjoyed the video? Leave a like, subscribe and/or comment to see more videos!.