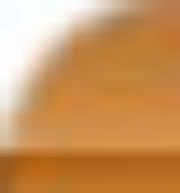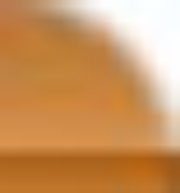 | | |
| --- | --- |
| | Bringing you the "Good News" of Jesus Christ and His Church While PROMOTING CATHOLIC Apologetic Support groups loyal to the Holy Father and Church"s magisterium |
Home
AboutAskACatholic.com
What"s New?
Resources
The Church
Family Life
Mass andAdoration
Ask A CatholicKnowledge base
AskACatholic Disclaimer
Search the AskACatholic Database
Donate and Support our work
Frequently Asked Questions (FAQs)
New Questions
Cool Catholic Videos
About Saints
Disciplines and Practices for distinct Church seasons
Purgatory and Indulgences
About the Holy Mass
About Mary
Searching and Confused
Contemplating becoming a Catholic or Coming home
Homosexual and Gender Issues
Life and Family
No Salvation Outside the Church
Sacred Scripture
back
non-Catholic Cults
Justification and Salvation
The Pope and Papacy
The Sacraments
Relationships and Marriage situations
Specific people, organizations and events
Doctrine and Teachings
Specific Practices
Church Internals
Church History
AskACatholic Tweet Kevin Mahoney wrote:

Hi, guys —

Does it say anywhere in the Gospels, the distance that Christ had to carry the Cross; in other words, the measured distance from Pilate"s place to Calvary?

Thank in advance.

Đang xem: How far did jesus carry the cross

God Bless,

Kevin

{ Do the Gospels tell us the distance Christ carried the Cross: from Pilate"s place to Calvary? }

Mike replied:

Hi, Kevin —

Thanks for the question.

The direct answer to your question is No, there is no place. Nevertheless, there are various Christians that have speculated on the issue. I"ve done a little research but it hasn"t yielded much information. As you may know Catholic Christians have had a devotion based on Our Lord"s Passion that goes by several names:

The Way of the Cross Stations of the Cross Via Crucis, and Via Dolorosa

The objective of the Stations is to help the faithful to make, in spirit, as it was, a pilgrimage to the chief scenes of Christ"s sufferings and death on His way to the Cross. This has become one of the most popular of Catholic devotions. Many saints have told us that it"s practice merits many graces for us. It is carried out by passing from Station to Station, with certain prayers at each station and devout meditations on the various incidents in turn. An article on the Way of the Cross on the New Advent web site had a lot of historical information on the development of this devotion. It would be to your benefit to read the whole article; it was very insightful.

In this article it said:

Inasmuch as the Way of the Cross, made in this way, constitutes a miniature pilgrimage to the holy places at Jerusalem, the origin of the devotion may be traced to the Holy Land. The Via Dolorosa at Jerusalem (though not called by that name before the sixteenth century) was reverently marked out from the earliest times and has been the goal of pious pilgrims ever since the days of Constantine. Tradition asserts that the Blessed Virgin used to visit daily the scenes of Christ"s Passion and St. Jerome speaks of the crowds of pilgrims from all countries who used to visit the holy places in his day. There is, however, no direct evidence as to the existence of any set form of the devotion at that early date, and it is noteworthy that St. Sylvia (c. 380 A.D.) says nothing about it in her "Peregrinatio ad loca sancta", although she describes minutely every other religious exercise that she saw practiced there. A desire to reproduce the holy places in other lands, in order to satisfy the devotion of those who were hindered from making the actual pilgrimage, seems to have manifested itself at quite an early date. At the monastery of San Stefano at Bologna a group of connected chapels were constructed as early as the fifth century, by St. Petronius, Bishop of Bologna, which were intended to represent the more important shrines of Jerusalem, and in consequence, this monastery became familiarly known as "Hierusalem". These may perhaps be regarded as the germ from which the Stations afterwards developed, though it is tolerably certain that nothing that we have before about the fifteenth century can strictly be called a Way of the Cross in the modern sense. Several travelers, it is true, who visited the Holy Land during the twelfth, thirteenth, and fourteenth centuries, mention a "Via Sacra", i.e., a settled route along which pilgrims were conducted, but there is nothing in their accounts to identify this with the Via Crucis, as we understand it, including special stopping-places with indulgences attached, and such indulgenced Stations must, after all, be considered to be the true origin of the devotion as now practiced.

It cannot be said with any certainty when such indulgences began to be granted, but most probably they may be due to the Franciscans, to whom in 1342 the guardianship of the holy places was entrusted. Ferraris mentions the following as Stations to which indulgences were attached: the place where Christ met His Blessed Mother, where He spoke to the women of Jerusalem, where He met Simon of Cyrene, where the soldiers cast lots for His garment, where He was nailed to the cross, Pilate"s house, and the Holy Sepulchre. Analogous to this, it may be mentioned that in 1520 Leo X granted an indulgence of a hundred days to each of a set of sculptured Stations, representing the Seven Dolours of Our Lady, in the cemetery of the Franciscan Friary at Antwerp, the devotion connected with them being a very popular one. The earliest use of the word Stations, as applied to the accustomed halting-places in the Via Sacra at Jerusalem, occurs in the narrative of an English pilgrim, William Wey, who visited the Holy Land in 1458 and again in 1462, and who describes the manner in which it was then usual to follow the footsteps of Christ in His sorrowful journey. It seems that up to that time it had been the general practice to commence at Mount Calvary, and proceeding thence, in the opposite direction to Christ, to work back to Pilate"s house.

By the early part of the sixteenth century, however, the more reasonable way of traversing the route, by beginning at Pilate"s house and ending at Mount Calvary, had come to be regarded as more correct, and it became a special exercise of devotion complete in itself. During the fifteenth and sixteenth centuries several reproductions of the holy places were set up in different parts of Europe. The Blessed Alvarez (d. 1420), on his return from the Holy Land, built a series of little chapels at the Dominican friary of Cordova, in which, after the pattern of separate Stations, were painted the principal scenes of the Passion. About the same time the Blessed Eustochia, a poor Clare, constructed a similar set of Stations in her convent at Messina. Others that may be enumerated were those at Görlitz, erected by G. Emmerich, about 1465, and at Nuremburg, by Ketzel, in 1468. Imitations of these were made at Louvain in 1505 by Peter Sterckx; at St. Getreu in Bamberg in 1507; at Fribourg and at Rhodes, about the same date, the two latter being in the commanderies of the Knights of Rhodes. Those at Nuremburg, which were carved by Adam Krafft, as well as some of the others, consisted of seven Stations, popularly known as "the Seven Falls", because in each of them Christ was represented either as actually prostrate or as sinking under the weight of His cross.

A famous set of Stations was set up in 1515 by Romanet Bofin at Romans in Dauphine, in imitation of those at Fribourg, and a similar set was erected in 1491 at Varallo by the Franciscans there, whose guardian, Blessed Bernardino Caimi, had been custodian of the holy places. In several of these early examples an attempt was made, not merely to duplicate the most hallowed spots of the original Via Dolorosa at Jerusalem, but also to reproduce the exact intervals between them, measured in paces, so that devout people might cover precisely the same distances as they would have done had they made the pilgrimage to the Holy Land itself. Boffin and some of the others visited Jerusalem for the express purpose of obtaining the exact measurements, but unfortunately, though each claimed to be correct, there is an extraordinary divergence between some of them.

Read more: Calculating The Time Required To Copy The Files, Solved: Takes Too Much Time
So we can only approximate any speculation of the distance. That said, I thought it would be interesting to see what others on the web had to say about your question. From John Welsh wiki.answers.com:
No great distance at all – certainly not measured in miles. After sentencing at Pilate"s palace in Jerusalem, Jesus was scourged (whipped) before his crucifixion. This was common practice in Roman law and if you saw the film "The Passion of Christ" you would know how cruel this was. Whips that had lead balls woven into them would tear deeply into flesh so that the victim lost a great deal of blood and went into severe shock even before the actual crucifixion. Not everyone survived the scourging so, quite commonly, the crucifixion that followed, would be that of a dead, or at least dying, body. After scourging, the weak Jesus was then forced to carry the cross beam – a long thick beam of wood that would become the horizontal of the cross when slotted into place. The Hollywood depiction of him carrying the whole cross is a misconception – this hardly ever happened during crucifixions as the upright would ready have been wedged into place in the ground, ready for the victim. According to the archaeology of the city, the distance from Pilate"s palace through the network of alleys of Old Jerusalem through to Golgotha (The "Place of the Skull") where the Crucifixion took place, would be probably less than a mile or two, even considering all the twists and turns of the alleys.
However, we are told that after the scourging, Jesus was too weak to carry the cross any distance and so the Roman authorities drafted in Simon of Cyrene, a visitor to the city, to carry the cross beam for him. At what point on the journey this happened, we are not told, so it is impossible to say exactly how far Jesus actually carried his cross but one thing is certain, is that it was not a great distance; probably far less than a mile.
From ID1217498477. Last edit by Silverghost wiki.answers.com
While there is a question to the exact location of Golgotha, some scholars believe it was a half a mile. There is also a question as to the location of Jesus" start on the journey to Calvary.
From Easterangel-ga wiki.answers.com
From Anonymous blurtit.com
It would appear that Jesus carried his Cross for a distance of one half mile. It was far longer than most Christians imagine it to be. Jesus having been weaken from the scourging, and the repeated beatings, did all He could but needed help.
Hope this helps,