Blocks/Items On Head – wtbblue.com
Đang xem: How to put an item on your head in minecraft
???????????????? ???????????????????????????????? ???????????? ???????????????? ????????????????????
𝐌𝐚𝐢𝐧 𝐒𝐞𝐥𝐞𝐜𝐭𝐢𝐨𝐧 1 >
Chest Transportation Damage Icons Bonsai Pots Christmas Animals Blood Magic Be a Villager Vein Miner Tree Capitator Guns More TNT More Enchantments Player Head Tricks Christmas Food Entity Cloning Army Builder Be a Magma Cube
𝐌𝐚𝐢𝐧 𝐒𝐞𝐥𝐞𝐜𝐭𝐢𝐨𝐧 2 >
World Loader Gravity on any block Drinks Outside World Halloween Weapons Health Tags Mazes MC Improvements Temmie Boss More Plants More Swords Bedwars Items Laser Beams Jade Ore Paintball Gun Halloween Survival
𝐁𝐥𝐢𝐧𝐠𝐄𝐝𝐢𝐭 𝐏𝐥𝐮𝐠𝐢𝐧𝐬 >
Top Soil Forester Water Flood Patterns Region Info BlingEdit Commands
𝐍𝐨𝐭 𝐎𝐧 𝐘𝐨𝐮𝐭𝐮𝐛𝐞 >
Crates More Structures Advanced UHC Deco Sandwitches Be Herobrine Morphing >
Blocks/Items On Head – wtbblue.com
Flamethrower Arrow Effects Block Pets BlueFun Seismic Axe
Blocks/Items On Head – wtbblue.com
Introduction to Resources ​ 𝐁𝐞𝐠𝐢𝐧𝐧𝐞𝐫𝐬 Command Block Basics >
Introduction How Commands Work Conditional Commands Coordinates Selectors Tab Completion Data Tags
Blocks/Items On Head – wtbblue.com
Introduction /tell /kill /tp /teleport /replaceitem /summon /effect /data /setblock /give /particle /playsound /execute /clone /fill /tag /team /scoreboard
​ 𝐁𝐚𝐬𝐢𝐜 Command Creations >
Introduction Arrow Particles Lock Chests Grappling Hook Blocks/Items On Head Custom Pets Custom Portals Lava + Water Swapped
​ 𝐀𝐝𝐯𝐚𝐧𝐜𝐞𝐝 Command Creations >
Introduction Chairs Randomly Spawning Structures RPG Villagers Block Durability Pathfinding AI
Blocks/Items On Head – wtbblue.com
Hypixel Skyblock Kits Maker Custom Blocks Generator Floor Crafting Generator Minecraft Heads
In this tutorial, I will be making any block or item be put on the players helmet slot (Wearing it like a hat).
The commands I will be using to achieve this are:
• Replaceitem
Method / Explanation:
This is actually very very easy to do and only required one command that you could just type in chat. First we need to decide what block or item we want to have. When putting in items or blocks into commands it is always their block id"s as the game doesn"t understand english just the code it is given. The best way to find out block id"s if you do not know it is just tab completion on the command. However if you don"t like that method there are also plenty of websites with them all on.

Blocks/Items On Head – wtbblue.com
When I say block id"s I mean the ones like "minecraft:" not the numbers ones as they were stopped being used in minecraft version 1.8+ I believe. Another great way to find them is pressing F3 + H and it shows advanced tooltips so then just go in the creative inventory, hover over the item and it will tell you it.

Then we are ready to start making our command using the replaceitem command. If you do not known much about replaceitem check the command usage page here.
/replaceitem entity
Read more: where do you get clay in minecraft
a slot.armor.head minecraft:end_rod 1
To replace items in the way we want we put entity at the front as there is also one for blocks we check the usage page for more info about that. Then after your block id the number is the amount of it, this isn"t useful for Block/Items on heads however for replaceitems in inventories it is very useful.

Blocks/Items On Head – wtbblue.com
a (All players). You can learn more about selectors here if you don"t understand them.
I hope you learned something! ~Blue
Blocks/Items On Head – wtbblue.com
Powered by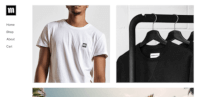 Create your own unique website with customizable templates. Get Started
???????????????? ???????????????????????????????? ???????????? ???????????????? ????????????????????
𝐌𝐚𝐢𝐧 𝐒𝐞𝐥𝐞𝐜𝐭𝐢𝐨𝐧 1 >
Chest Transportation Damage Icons Bonsai Pots Christmas Animals Blood Magic Be a Villager Vein Miner Tree Capitator Guns More TNT More Enchantments Player Head Tricks Christmas Food Entity Cloning Army Builder Be a Magma Cube
𝐌𝐚𝐢𝐧 𝐒𝐞𝐥𝐞𝐜𝐭𝐢𝐨𝐧 2 >
World Loader Gravity on any block Drinks Outside World Halloween Weapons Health Tags Mazes MC Improvements Temmie Boss More Plants More Swords Bedwars Items Laser Beams Jade Ore Paintball Gun Halloween Survival
𝐁𝐥𝐢𝐧𝐠𝐄𝐝𝐢𝐭 𝐏𝐥𝐮𝐠𝐢𝐧𝐬 >
Top Soil Forester Water Flood Patterns Region Info BlingEdit Commands
𝐍𝐨𝐭 𝐎𝐧 𝐘𝐨𝐮𝐭𝐮𝐛𝐞 >
Crates More Structures Advanced UHC Deco Sandwitches Be Herobrine Morphing >
Blocks/Items On Head – wtbblue.com
Flamethrower Arrow Effects Block Pets BlueFun Seismic Axe
Blocks/Items On Head – wtbblue.com
Introduction to Resources ​ 𝐁𝐞𝐠𝐢𝐧𝐧𝐞𝐫𝐬 Command Block Basics >
Introduction How Commands Work Conditional Commands Coordinates Selectors Tab Completion Data Tags
Blocks/Items On Head – wtbblue.com
Introduction /tell /kill /tp /teleport /replaceitem /summon /effect /data /setblock /give /particle /playsound /execute /clone /fill /tag /team /scoreboard
​ 𝐁𝐚𝐬𝐢𝐜 Command Creations >
Introduction Arrow Particles Lock Chests Grappling Hook Blocks/Items On Head Custom Pets Custom Portals Lava + Water Swapped
​ 𝐀𝐝𝐯𝐚𝐧𝐜𝐞𝐝 Command Creations >
Introduction Chairs Randomly Spawning Structures RPG Villagers Block Durability Pathfinding AI
Blocks/Items On Head – wtbblue.com
Read more: arming the populace quest wow
Hypixel Skyblock Kits Maker Custom Blocks Generator Floor Crafting Generator Minecraft Heads