Tribes at War is a quest you will receive in the Barrens in World of Warcraft (WoW) Classic.
Đang xem: Tribes at war classic wow
Your task is to slay Bristleback Geomancers, Thornweavers and Water Seekers.
Here's a walkthrough of Tribes at War in Classic WoW.
Read more: wow armies of legionfall rep farming
To unlock the quest, talk to Mangletooth who is in the cage in Camp Taurajo.
Camp Taurajo is located south of the Crossroads.
Read more: Glass Gone Wow Robinson Pa Rents, Glass Gone Wow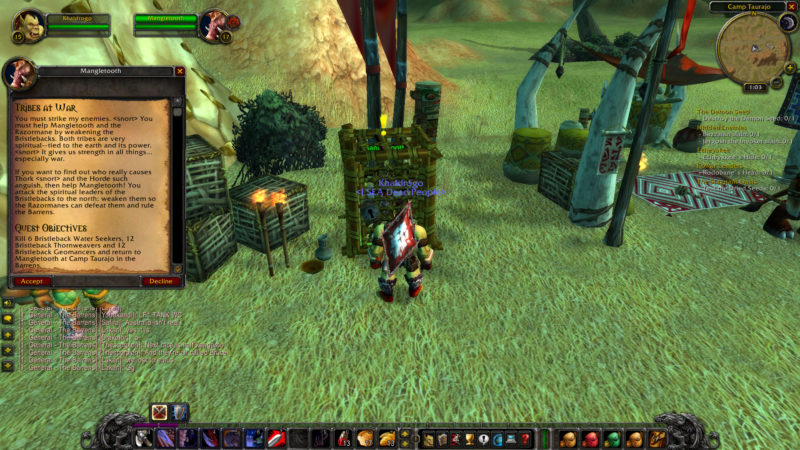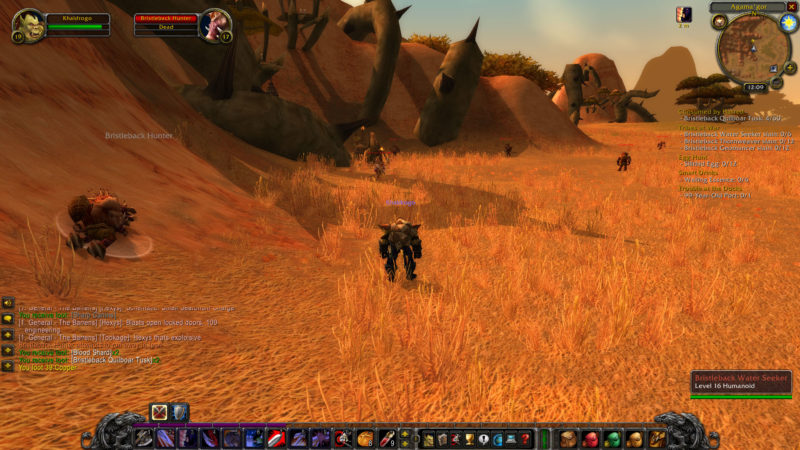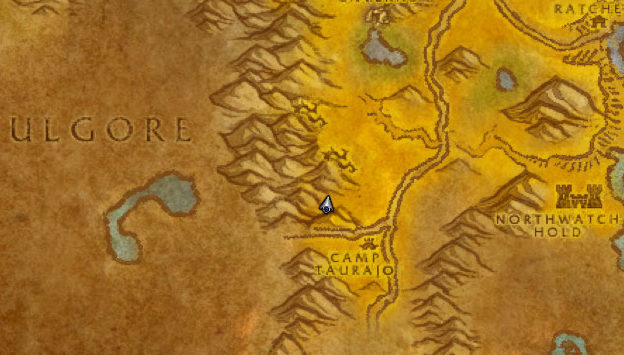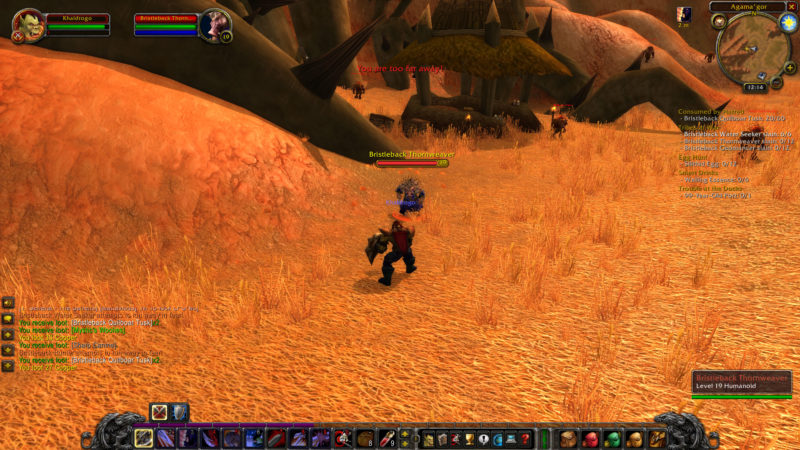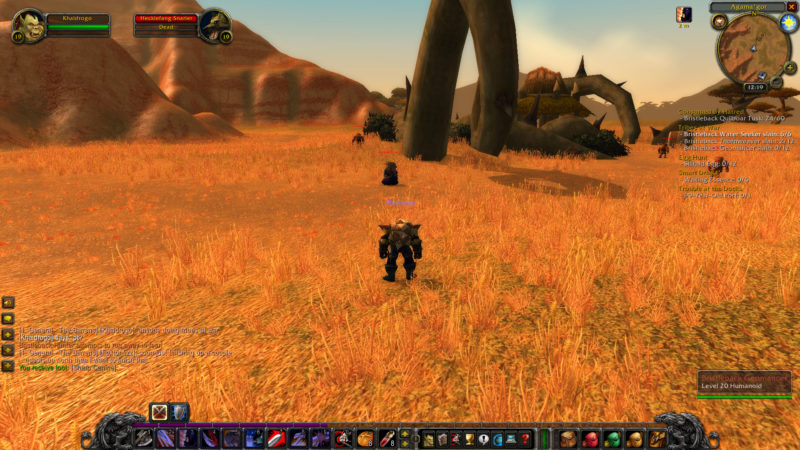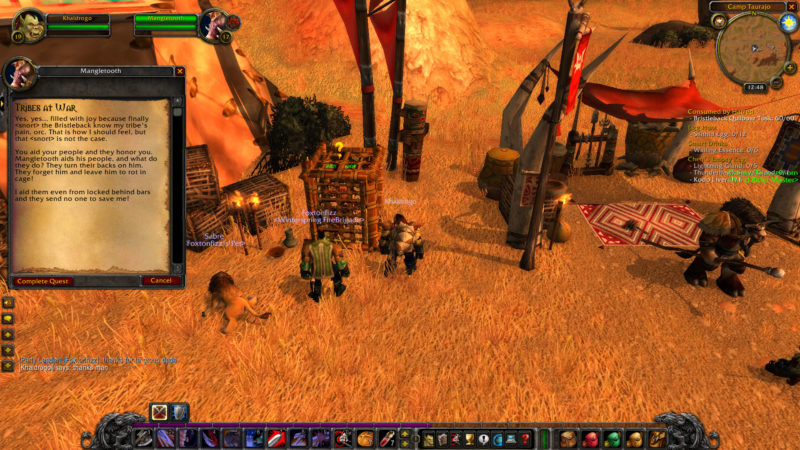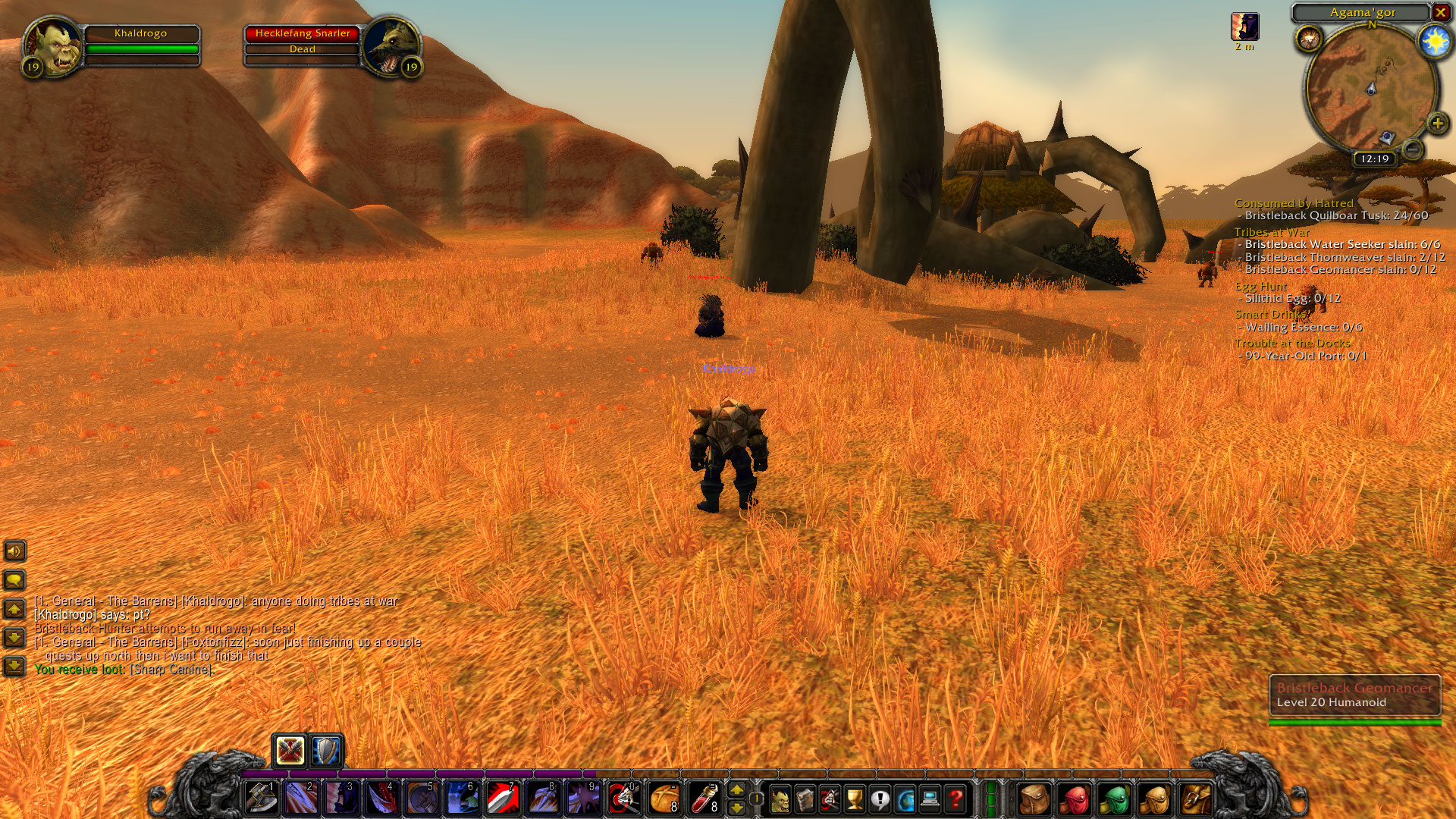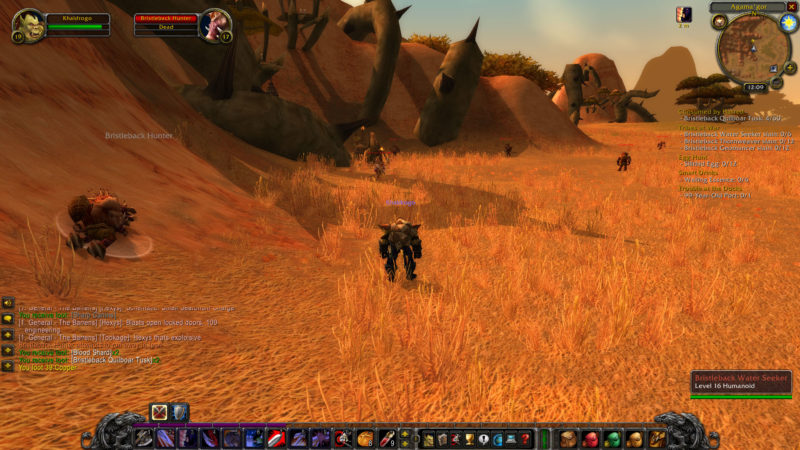 About Alvin Lau
Alvin spends most of his time either absorbing content or creating content.