A new update is available (Version: 6.1.16656) that adds in the "War of Light and Shadow" chapter to the Argus Campaign questline. This can be found in the guides under Zygor's Leveling Guides\Legion (100-110)\Argus Campaign. There are numerous other additions, fixes, and improvements in this update as well.
Đang xem: War of light and shadow quest line wow
How To Gain Access: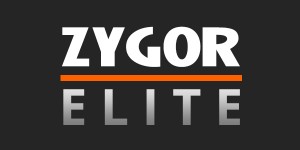 This update can be accessed with a Zygor Elite membership or if you own the Legion upgrade for the Leveling and Loremaster guide. Simply update your guides using the Zygor Guides client.
Read more: Wow Life-Binder'S Handmaiden, Eonar The Life
Not a Zygor Elite member? Sign up for an account now for instant access.
Read more: Kenzie Marie Reviews Wow Rio Las Vegas Reviews Wow At The Rio
Post navigation
← Argus Campaign Week 2 "Dark Awakenings" Guide Now Available!Zygor's In-Game Event Guide For Brewfest 2017 →
One thought on "Argus Campaign Week 3 "War of Light and Shadow" Guide Now Available!"
Leave a Reply Cancel reply
Your email address will not be published. Required fields are marked *
Comment
Name *
Email *
Website
Save my name, email, and website in this browser for the next time I comment.
ArchivesSelect Month February 2021 January 2021 December 2020 November 2020 October 2020 September 2020 August 2020 July 2020 June 2020 May 2020 April 2020 March 2020 February 2020 January 2020 December 2019 November 2019 October 2019 September 2019 August 2019 July 2019 June 2019 April 2019 March 2019 February 2019 January 2019 December 2018 November 2018 October 2018 September 2018 August 2018 July 2018 June 2018 May 2018 April 2018 March 2018 February 2018 January 2018 December 2017 November 2017 October 2017 September 2017 August 2017 July 2017 June 2017 May 2017 April 2017 March 2017 February 2017 January 2017 December 2016 November 2016 October 2016 September 2016 August 2016 July 2016 June 2016 May 2016 April 2016 March 2016 February 2016 January 2016 December 2015 November 2015 October 2015 September 2015 August 2015 July 2015 June 2015 April 2015 March 2015 February 2015 January 2015 December 2014 November 2014 October 2014 September 2014 August 2014 July 2014 June 2014 May 2014 April 2014 February 2014 January 2014 December 2013 November 2013 October 2013 September 2013 August 2013 July 2013 June 2013